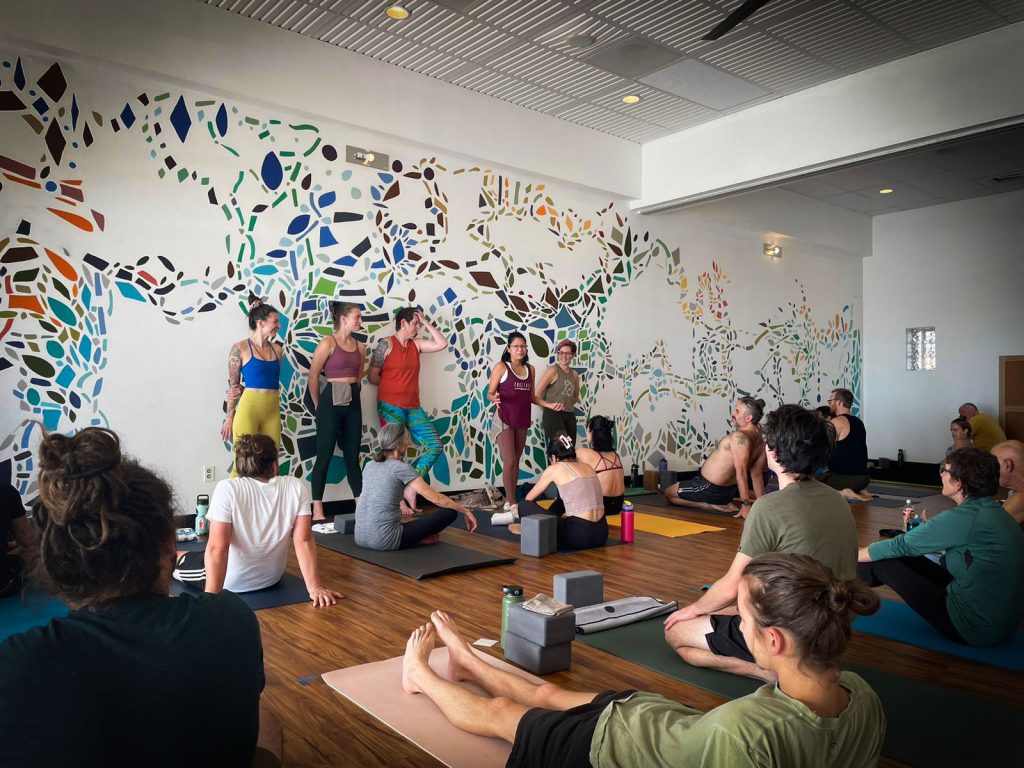 SCHEDULE
Teacher trainees are required to attend ALL training sessions.
Weekend sessions are held Friday 6pm – 9pm, Saturday 9:30am – 6pm and Sunday 8:30am – 5pm.
Week 1: Aug 18–20
Week 2: Aug 25–27
Weeks 3: Sept 8–10
Week 4: Sept 15-17
Week 5: Sept 29–Oct 1
Week 6: Oct 13–15
Week 7: Oct 20–22
Week 8: Oct 27–29
Week 9: Nov 10–12
Week 10: Nov 17–19
$500 non-refundable/non-transferable deposit toward program tuition is due upon application.
Structured payment plans available upon request. To inquire about our payment plans, email us at hello@radiancepoweryoga.com
Required reading list not included in tuition cost
Unlimited yoga classes are included in tuition.
Space in this program is limited to 15 participants.
We are here to answer any questions you have, email us to set up a time to talk!
If you are ready to sign up, click a button below to get started!
JOIN us for our Fall 200 Hour Teacher Training Program
Radiance Power Yoga's Teacher Development Program will give you the tools to step into your power as a teacher and leader. You will walk away with the ability to deliver an impactful yoga practice and a deepened understanding of who you are, as well as the confidence to use those skills both in a yoga class and out in the world.
Our Teacher Development Program is inspired by the practices, techniques, and theory of Baptiste Power Yoga, as well as the cumulative and extensive knowledge of our teaching team.
What to expect from the TDP
The ability to deliver a powerful and complete power yoga practice.
Be conversant with basic yoga postures, their benefits, modifications, and precautions.
Understand the fundamental alignment and movement anatomy principles for a safe, sustainable asana practice.
The ability to provide impactful coaching (verbal, demonstrative, and tactile) for the healthy alignment of students in your classes.
An understanding of yogic tradition.
The ability to translate the historical, philosophical and spiritual principles of yoga into modern application.
An experience of connection and service to humanity.
The development of a life long practice, as both a student and a teacher.
An experience of your personal power and what is possible for your life, practice, and the world when you lead from your center.
And much more!
TDP Testimonial
The TDP at Radiance was one of the most impactful and powerful experiences in my life. Not only did I learn how to be an effective yoga teacher, but how to be a more empowered human being on and off the mat. It was a lot of work and demanded a great willingness to uncover parts of myself that weren't always easy to bring to light, but the impact on my life as a whole has been so potent and rewarding. The amount of growth and knowledge I have gained about myself has been the greatest gift and I am so grateful for the humans who held the space for this work. I cannot recommend this program enough!
TDP Testimonial
I had a general idea of what I would learn from the RPY Teacher Development Program…and what I got out was so much more than what I had expected. Not only did I learn about the history of yoga, which gave some context to my practice, it also provided tools, resources, and guidance on how to deepen my practice through discussion points and inquiry work. As a result, it allowed me to get out of my comfort zone (physical and mentally), apply what I've learned on and off my mat (personally / professionally), and has changed my perspective in general. Overall, it's been an incredible journey of mindfulness and self-awareness, and ability to stay grounded.  
TDP Testimonial
Prior to TDP, I felt a lack of stability in my life. This program gave me the tools to approach those same situations in ways that put integrity and perspective at the forefront. This training provided me with various opportunities to show myself I could do things I never thought I could. I learned how to be vulnerable and, in turn, how to hold space for others to be vulnerable. I explored what it means to be authentic and found my own voice in the process. I started to feel comfortable in uncertainty and not knowing what was coming next. Everything I gained in this program was possible because of supportive teachers who want to see you succeed, not only as a yoga teacher, but as a unique individual. I left the program with more confidence in myself and my ability to move through challenging times with ease.
TDP Testimonial
RPY's TDP was my 2nd 200hr YTT and was more powerful than I ever could have imagined. The interwoven curriculum and discussions allowed me to better understand and apply yogic philosophy to my modern day life. The facilitator support and styles of practice teaching allowed me to move out my comfort zone and teach in a way I never have! As a teacher, I left feeling more empowered than I have from any of my previous trainings. As a human, I am grateful for the space held by each person present as I moved through deeply personal work, as well. This training is a gift for learning how to do life in ways which work best for you, how to practice yoga in ways you never imagined, and how to lead yourself and those around you.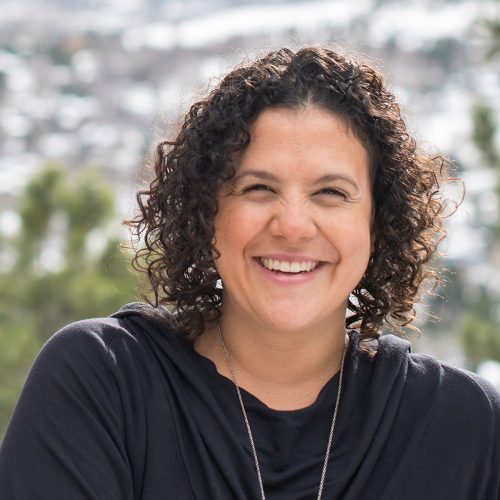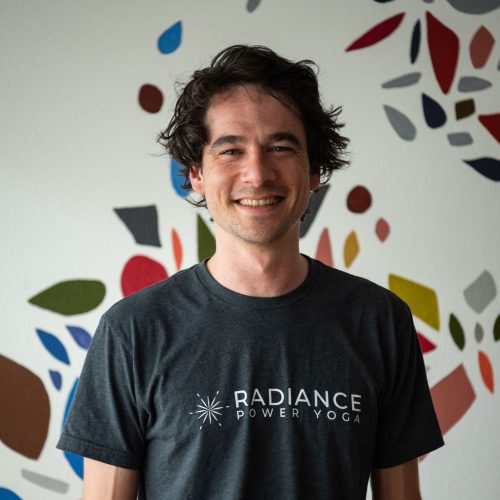 Studio Owner
Jessica Finver
I was drawn to the yoga mat for the physical challenge, and quickly discovered and fell in love with the many, ever changing rigors of the practice. The work I have done on my mat has since transformed my relationship with myself in such a way that I feel compelled to share that magic with others through teaching. I have completed two 200hr Baptiste Yoga teacher trainings, and over 200hrs of yoga trainings with the Baptiste Institute. My classes are both nurturing and rigorous – a combination that I believe encourages possibility and openness in our bodies and minds.
Peter Michaelsen
Peter began teaching yoga in Portland, Maine around 2014. In that year he moved to Boulder, Colorado to complete a bachelors degree in yoga studies and teaching at Naropa University. In Boulder, Peter taught yoga part time at Radiance Power Yoga. At Naropa he studied yoga history, philosophy, Sanskrit, and eastern music. Over the years Peter has also completed approximately 400 hours of training through the Baptiste Institute. Peter has completed levels 1, 2, and 3, along with a few weekend long programs.