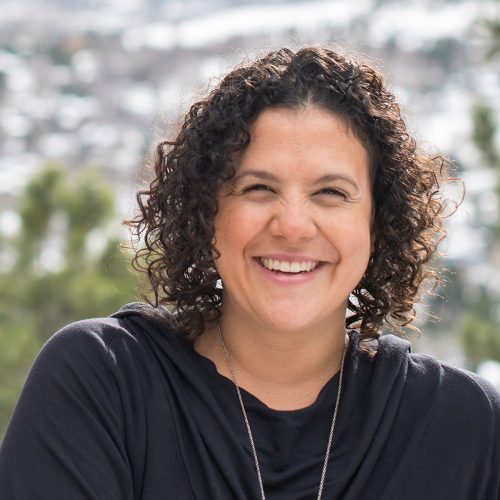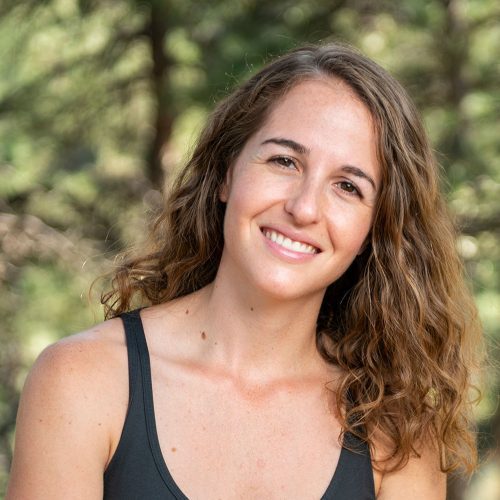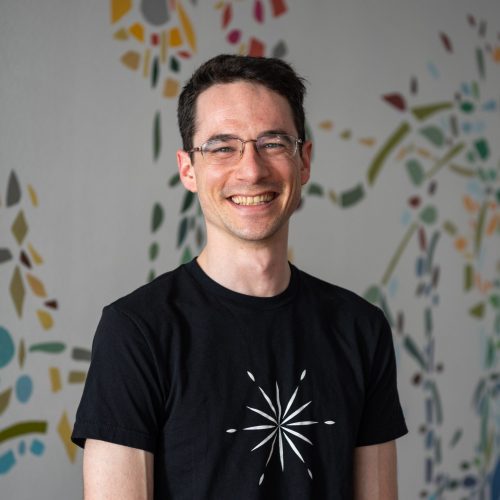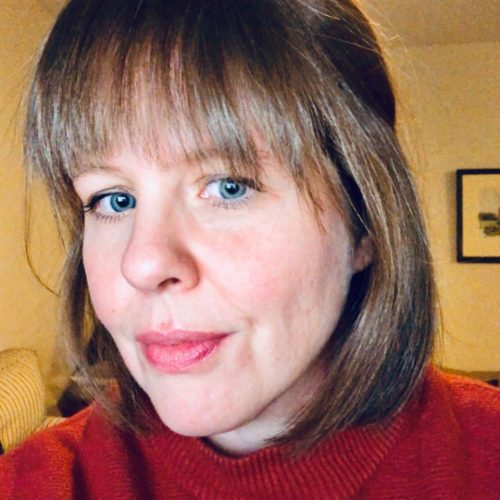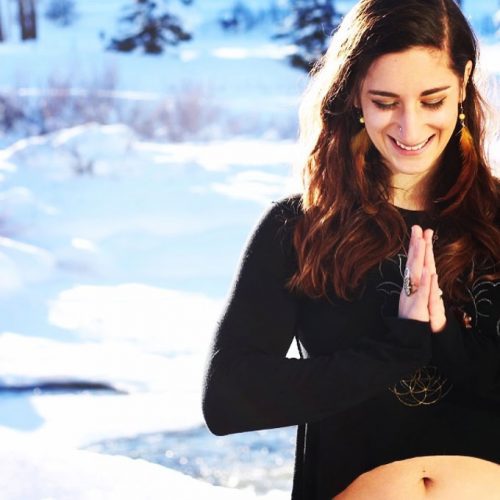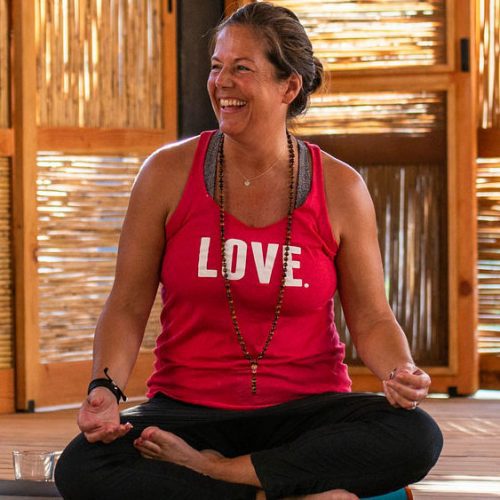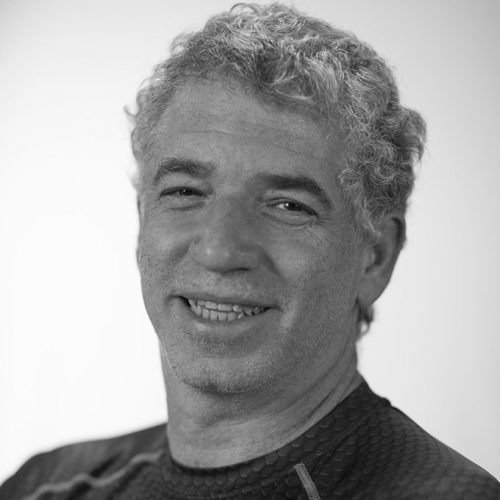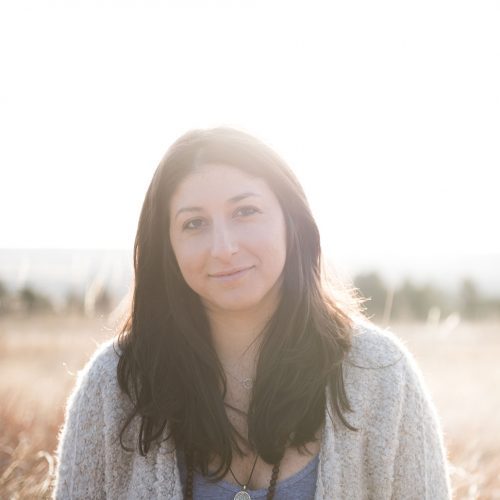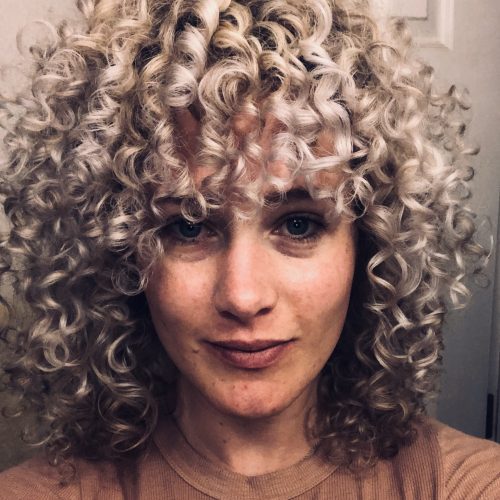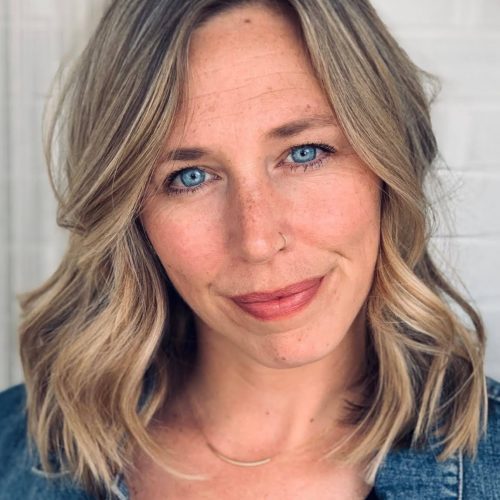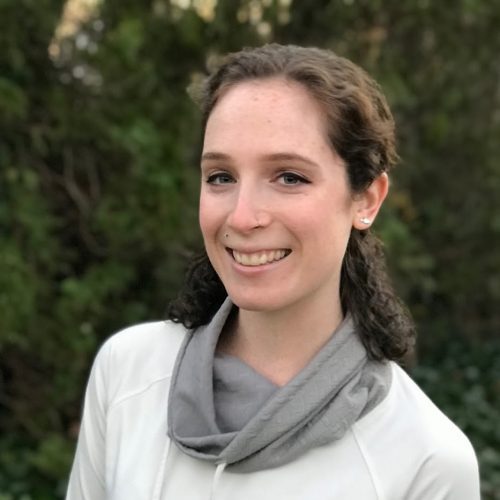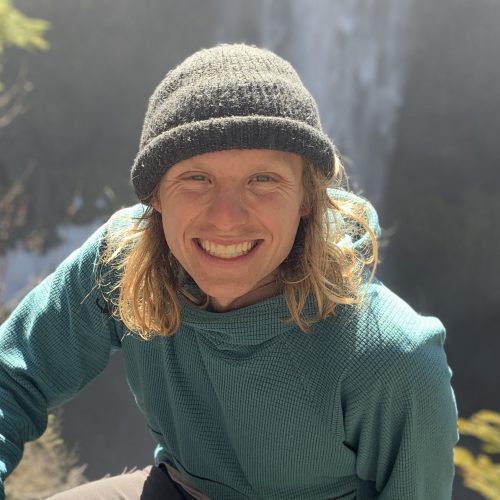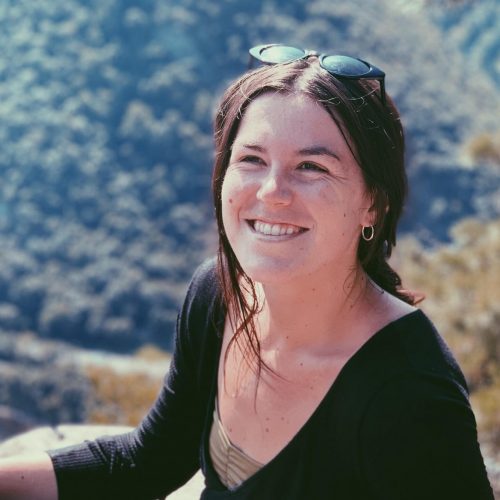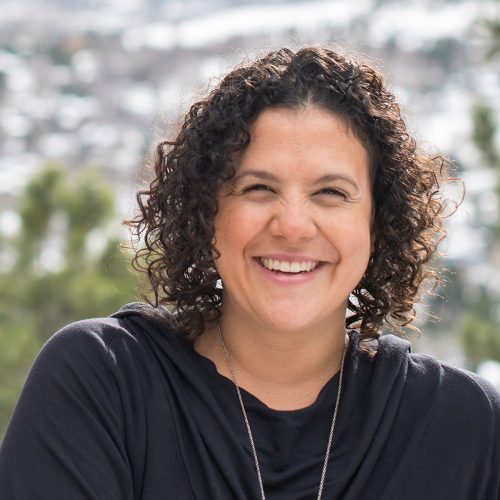 Studio Owner
Jessica Finver
I was drawn to the yoga mat for the physical challenge, and quickly discovered and fell in love with the many, ever changing rigors of the practice. The work I have done on my mat has since transformed my relationship with myself in such a way that I feel compelled to share that magic with others through teaching. I have completed two 200hr Baptiste Yoga teacher trainings, and over 200hrs of yoga trainings with the Baptiste Institute. My classes are both nurturing and rigorous – a combination that I believe encourages possibility and openness in our bodies and minds.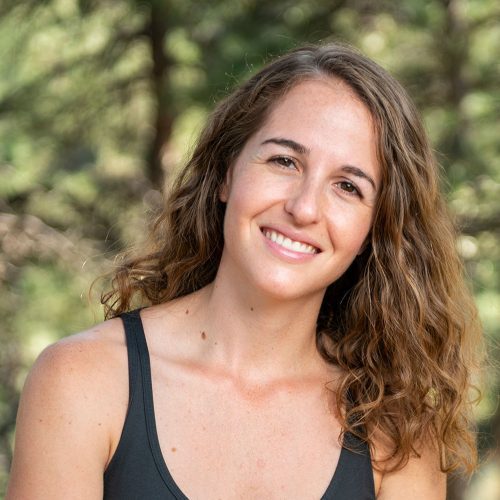 Carrie Stone
Carrie has been practicing yoga regularly since she landed in Boulder in 2009. She received her 200-Hour Baptiste Power Yoga certification at Radiance in 2015. As a teacher, Carrie encourages students to make space, feel integrity, and create power in their own bodies. You are likely to be challenged in Carrie's classes and, by the end, be smiling (and sweating). Off the mat, you can find Carrie running on the Boulder trails, drinking a beer, and hanging out with her cat, Oliver.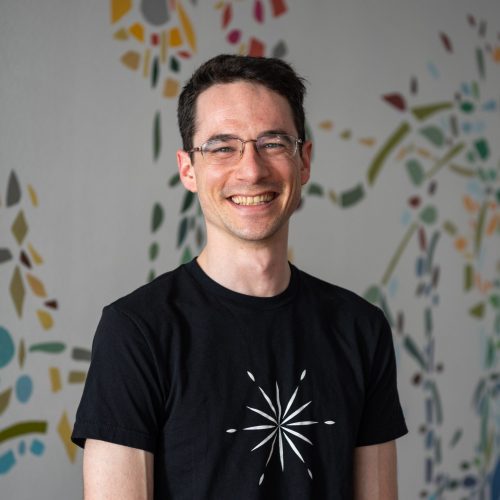 Peter Michaelsen
Peter began teaching yoga in Portland, Maine around 2014. In that year he moved to Boulder, Colorado to complete a bachelors degree in yoga studies and teaching at Naropa University. In Boulder, Peter taught yoga part time at Radiance Power Yoga. At Naropa he studied yoga history, philosophy, Sanskrit, and eastern music. Over the years Peter has also completed approximately 400 hours of training through the Baptiste Institute. Peter has completed levels 1, 2, and 3, along with a few weekend long programs. Currently he teaches yoga at a variety of studios in the greater Portland (Maine) area and is excited to reconnect with the Radiance Yoga community!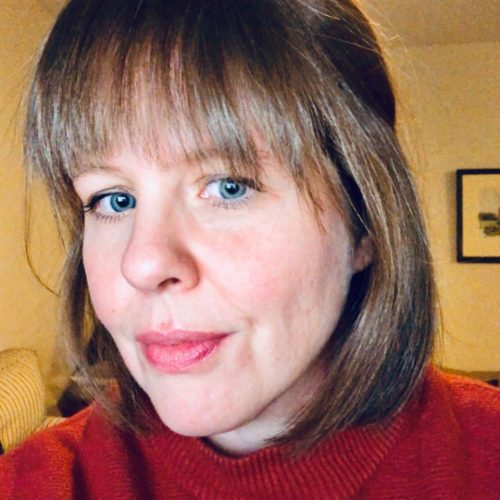 Alisa Van Kleef
I found Baptiste yoga on a fluke. In 2014 I stumbled into a Baptiste affiliate studio and started practicing yoga as a healing tool to recover from running and cycling injuries and as a counterbalance to the great many hours of triathlon training. I instantly feel in love with the physical practice of Baptiste yoga – and it kept me returning to my mat day after day. I felt awake and connected to my body and a sense of belonging to the community. The practices of Baptiste yoga – the strong physical practice (asana), meditation and self-inquiry – has brought me strength and flexibility in body and mind and has inspired me to create a life on purpose and in service to others.
I am a Tier 1: Certified Baptiste Power Yoga Leader – teaching Baptiste Yoga since 2016 – and currently in the year long FIT to Lead program lead by Baron Baptiste. When I am not at the studio, you can find me out on adventures, reading in coffee shops, cycling or playing with my two orange cats.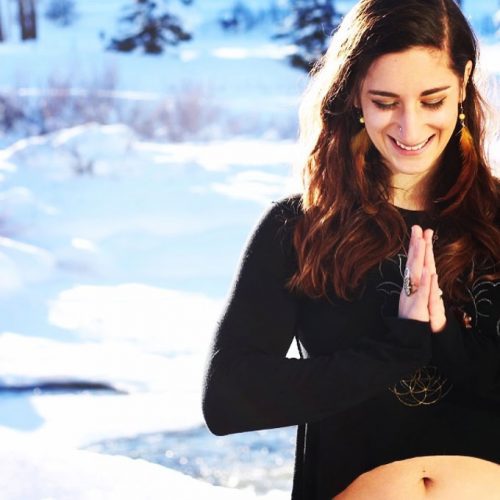 Mimi Tzadok
Mimi is a 200-hour certified instructor trained in power, hatha, vinyasa and hot, styles of yoga. She has studied throughout Colorado, as well as in Rishikesh, India and works to tie booth eastern and western philosophies in her classes. Mimi is also in pursuit of a nursing degree; therefore, her classes are structured with safety in mind from an anatomical point of view. She provides a hands-on method and strives to cultivate community within the classroom.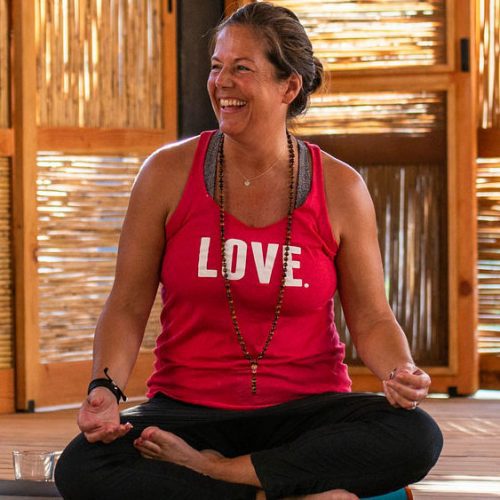 Taylor White Moffitt
I am a mom, a devoted friend, a wanna be DJ, a truth teller and a lover of all things that awaken our senses and hearts to the world and those around us….
In 1995 I began a private practice as a licensed psychotherapist. In 2002 when my 2nd son was born my yoga practice began as a way to continue connecting with my heart so I didn't completely loose myself in mothering. Within the first decade of practice it became clear I had to give away the tools, teachings and inspiration of yoga that I was being taught. My first yoga teacher training was in 2011 with James Fox and the Prison Yoga Project, a training that allowed me to share the teachings with those who needed it most. Training with and learning from Baron Baptiste, Rolf Gates, Sylvia Boorstein, Brene Brown, Adyashanti and more, showed me the natural yoke of yoga, meditation, and personal work. The more I found my voice in the practices, the more excited I felt about helping others find theirs.
My passion now lies in teaching weekly yoga classes, leading transformational retreats and hosting workshops on topics like Ending Well, Mothers + Daughters and Yoga for a depressed or anxious mind. My workshops include the trifecta of yoga, meditation, and personal work. The Art + Practice of Self Compassion is a training that continues to light me up and have a following within the community. Here we delve into learning how self compassion delivers everything self improvement promises. This year I launched Humanity First: The Art + Practice of Being Fully Human, a year long Yoga Leadership training created to inspire those who are who ready to lead and shine their light.
Throughout the year I offer transformational retreats to provide a bigger clearing for people to understand who they are, how they impact others and how they can create peace and ease for themselves and those around them. These retreats are meant to shed our insecurities and open our hearts so we can be seen and heard by ourselves and others. A place where we dive deeper into sacred silence and healing with an intentional community where we share our real sh*t and continue our journey to self discovery.
People often show up in my office or on their mats with suffering. My commitment is to help you relate to your suffering, know your suffering, know how to connect and work with yourself so you can feel your truth. The truth being is that you are enough as you are, you have the capacity to connect deeply to yourself and you can nudge yourself there each time you commit to your practice. My belief is that we do this work to heal and repair our own experiences so in time we have no choice but to give away this ability we have to love deeply, feel fully and show up 110% ourselves, no matter what.
I am beyond grateful for my current teachers… my 4 boys, a 21 year marriage, my family of origin and my own insecurities.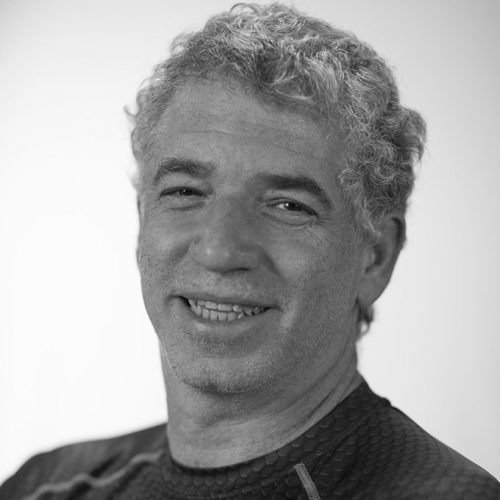 Bruce Wildman
Bruce started his yoga practice as a founding member of Radiance Power Yoga when it opened in July of 2012. "Yoga has been hugely transformative for me, and I just want to help others find the door into this amazing practice." I see my classes as a bridge or on-ramp into the practice or a deeper practice. You will have the opportunity to meet and enjoy your breath and sensation, whether you have been practicing for days or years. Experience the physical practice of yoga, and you will gain the many benefits of what yoga brings you off your mat.
During the time of COVID, I have adjusted my class to reap the benefits of Zoom and home practice. Coming to yoga at Radiance is not just one more Zoom meeting at your home. Zoom your magic yoga carpet into class, be present for the class, and arrive home unfettered in less time than it would have taken you to get back and forth to the studio.
I am thrilled to offer a class that provides many of the essential elements that I looked forward to in my Studio practice.
1. Find Support and Be Supported–See others before class to find encouragement and Yogi buddies that support a meaningful practice and create community.
2. Focus and Presence–After the practice starts, it's all me and my mat and the guiding words of the leader–the same as it was in the studio when I was focused.
3. Leave with a Yoga Buzz
One added benefit of Zoom is you can be creative in where you practice–My choice is anywhere outside–to me, it feels like a yoga festival every day. Whatever space you decide to practice in—be creative in the way you think about your space and the intention you bring to your practice. I teach to the Baptiste sequence so that you can relax into your breath and sensation. If, for some reason, you lose the connection–you finish up the same way as if you were in class.
I believe in the commitment of the teacher and the student and will be in class faithfully. I have attended many of the teacher trainings at Radiance, including 200-hour Teacher training, Art of Assisting, Advanced teacher training refresh, 40 Days, and many other guest teachings, programs, and yoga festivals. I hope you will join me on your mat.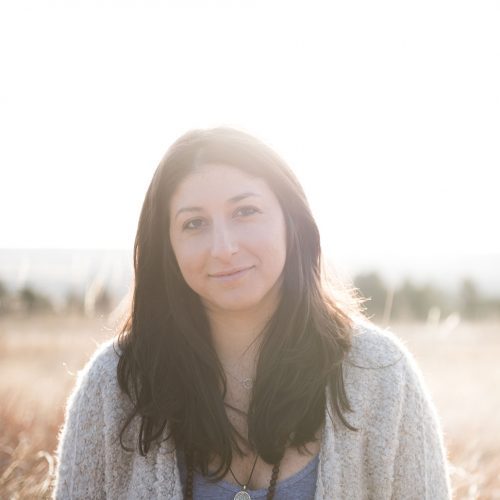 Audra Williams
Audra is a certified Baptiste Power Vinyasa Yoga teacher. She has been leading classes and workshops and assisting training programs for over 6 years. Her classes combine an artful creativity that grounds the body as well as brings fluidity and possibility to create expansion through the spirit and mind. Audra believes that we strengthen what we practice and through the participation of yoga, we have the opportunity to discover new parts of ourselves and shine a light on what the mind does around the feelings that get brought up throughout the physically asana practice.
Audra owns a business consulting and lifestyle coaching company based around nature, traditional business practices, yoga, meditation, breathwork and inquiry work. She works with women in meeting them where they are and what they are working on; be it within their body, their career, in their relationships or at a place of spiritual seeking.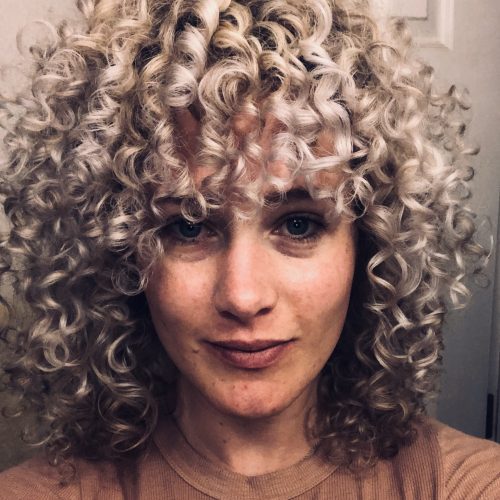 Elizabeth Silver
I began practicing yoga in 2010 and quickly fell in love with the physicality, grace, and community the practice offered. In 2016 I received my 200-Hour Baptiste Power Yoga certification at Radiance and there is still nothing I love more than getting into a room (or zoom!) full of people to breathe and sweat and hold space for one another. As an athlete, I utilize my knowledge of strength and conditioning to teach rigorous classes that balance discipline with fun and play. Off the mat you can find me lifting heavy things, drinking copious amounts of coffee, and spending as much time outside as possible.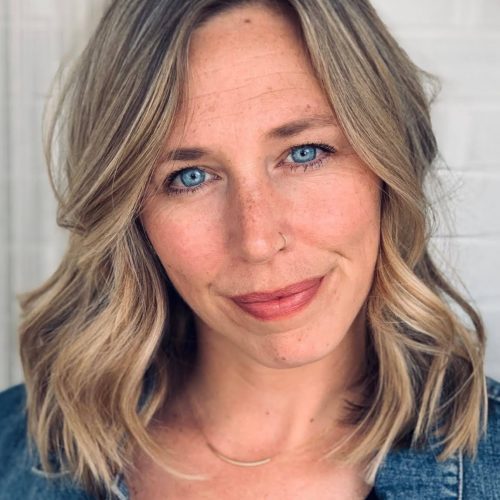 Kim Foss
Step into the circle of flow with Kim Foss. Kim comes to us with 12 years of experience hoop dancing, performing, and teaching. From flow, expression, and balance to community, friends, and love, she will always appreciate the opportunity to practice presence and share hoop dancing with her community. As the founder of the Little Waves Project, Kim believes in the power of authentic expression and is passionate about helping others discover and express their truth so that they may step towards the brightest, most authentic version of themselves.
Lora Jump
After years of searching for a Yoga studio which felt like home, Lora discovered Baptiste Yoga in 2018 at The Leadership Studio in Atlantic City, NJ. When she walked through the door she was met with open arms, greeted as if she was an old friend, and was hugged by total strangers. This was the Yoga she'd been looking for. Being an advocate for inclusivity and equality in community, the connectedness and acceptance personified at Radiance is what attracted her to join as a student and teacher.
Lora is a certified Yin Yoga and Yoga Nidra instructor. She is currently completing her 200 hour training to become a certified Baptiste Power Vinyasa Yoga teacher. Lora owns a coaching business which empowers womxn to discover their authentic self, create an energetically aligned life, and show up in their integrity and truth unapologetically.
Lora looks at life with humor and zest, gives giant hugs, and always aims to make others feel safe and seen without judgement. Practice next to her mat to hear a few giggles and find the joy in your practice!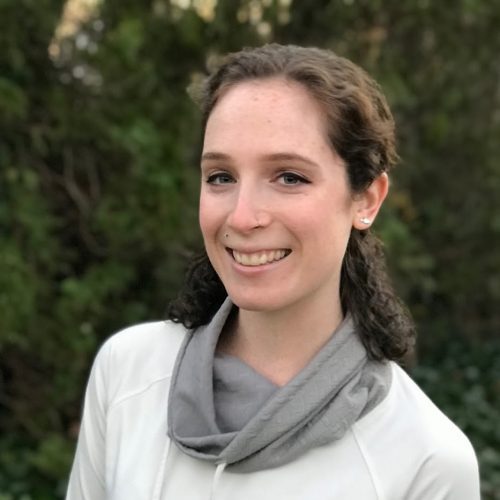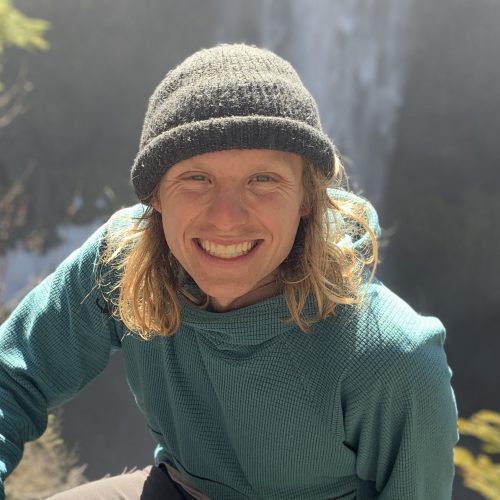 Sammy Yevak
Sammy began his yoga journey as a karma yogi at Radiance Power Yoga, cleaning the studio in exchange for a membership. Sammy received 200hr Yoga Certification from Radiance in June of 2016. As a Baptiste Power Yoga Teacher, Sammy tries to let the Journey into Power Sequence speak for itself while encouraging students to push beyond their comfort zone. Core elements of his class include breath to movement flow, lots of arm balances, and a good helping of core strengthening. When he is not teaching or practicing yoga you find him rock climbing, enjoying live music, or studying high alpine lakes as part of a long-term ecological study associated with CU Boulder.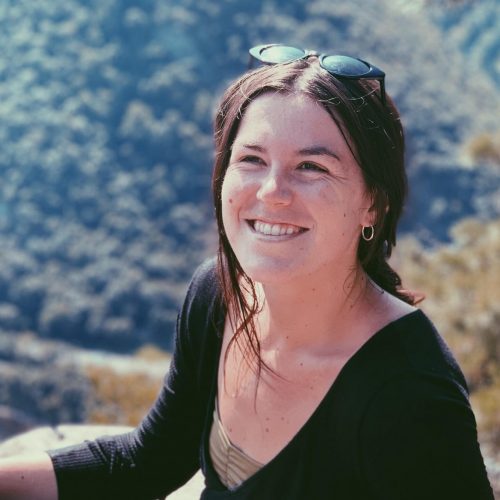 Becca Purtell
Becca is a yoga teacher with a passion for creating community and connection through the practice of yoga. She is a 200-Hour certified yoga teacher who has taught yoga in New Jersey, Philadelphia and is excited to have now landed in Boulder. Her initial training is based on the Baptiste style; she has completed a 20-Hour restorative yoga training in addition to an 85-Hour prenatal yoga training. In the past few years, Becca has found a genuine passion for supporting women in prenatal yoga and it led her to become a trained birth doula in the Fall of 2020. She also enjoys teaching vinyasa style classes that slowly build heat and emphasize moving intentionally with your breath. Her goal as a teacher is to guide others to discover the mind/body connection within themselves and to enable her students to reach a state of rest and relaxation that can be transferred on and off their mat.